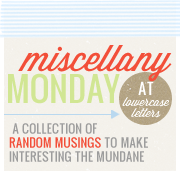 M's brother has been visiting since Thursday and just left this morning. We had a great time. My dad's twin brother lives an hour away and has a site near Kentucky Lake at Land Between the Lakes. We spent Saturday mostly around the house, and wanted to do something fun since Will was here. Sunday morning we got up early, M fixed us breakfast, and we hit the road bound for the lake.
We spent about five hours out on my uncle's pontoon boat. The guys waded in some shallow water near a little island for awhile until my uncle's friend and his family met us. We decided to go to a nearby cove and found a nice spot where the water was deeper. My uncle's friend has a super nice wake boarding boat and after an hour or two of swimming and relaxing, he took his wife out to board and M and his brother went along. Before I knew it they were out on the water, too, and surfing behind the boat. They were pretty good! They both grew up around water so I know they loved getting back out there!
The lake was absolutely beautiful- blue skies, cool breeze, perfect temperature water.
While the guys were out on the boat, I laid out on the pontoon boat, soaked in too much sun, and read The Help. I'll have to review the book in full when I'm done, but I didn't want to put it down even after the first couple of chapters! I'm determined to read it before I go see the movie. I've heard it really does provide some good context for the story and characters.
I'm so glad we ended up at the lake for the day. I was able to revive my tan, relax, spend some time with my family, snap some pictures, and read a great book.
Now onto a fun announcement for this week! You may have seen the party button on the left of my page. That is a link to my friend Kristin's blog, Vignettes. She just recently switched from blogger to create her very own website, including her blog, a community site, great recipes, and her awesome shop!
So, head over there right now, follow her, and join the blog-warming party. There will be prizes every single day and some great posts!
Last time I was in Virginia, Kristin and I were able to get together and enjoy some conversation and some tea at Starbucks. We met at ten and before we knew it, it was one! We had chatted for 3 hours! I've heard that's a good sign of a good conversation- and it definitely was. Kristin is so sweet and has some amazing ideas on how to really create a blogging community. Click on over and have fun this week -what a great way to find a new blog, meet other writers, and even possibly gain some readers!
Last, but not least, I just HAVE to show you what M's brother made us and brought with him from Virginia this weekend. As you may have seen in my previous posts about our new house, it's old and although it has some character, it needs some work. As you walk into the side entry-way of our house, the washing machine and dryer are on the left and there's a huge empty space on the right. It has been full of clutter and junk since we moved in. It has been so easy to just sit things down in there and forget about them. I've always wanted a piece of furniture to put there with a space to hang things and a place to put shoes. I found a picture of what I had in mind and M's brother took that and made it a reality! He even helped me paint it on Friday while M was at work. I can't even tell you how much I love how it turned out.
Isn't it amazing? I plan on sanding the edges some to make it look vintage and worn. I'm so excited to have it in there...it really does complete the space and give us something to help organize all of our shoes and jackets, etc.
Needless to say, it was a really great weekend. Don't forget, head over to Kristin's and join the party! Have a fabulous Monday!