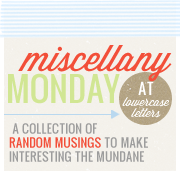 1.
As I mentioned last week, I went on Friday to pick up my friend Grace. We had a pretty lax weekend with some big city thrown in!
Saw an EXCELLENT movie...

If you're ever in Nashville, make it a point to stop by. It'll be the best sweet potato fries and non-greasy burger you've ever had, plus the coolest atmosphere!
As much as I just LOVE interviews, I'm ready for this job thing to get a move-on. Right now they're in the background check stage. So I'm pretty sure job offers will come from both places pretty soon. Just got to wait and in the meantime pray for wisdom to make the choice between the two.
Because I've been missing home recently, my thoughtful husband suggested that I go home with my parents when we meet them this coming weekend to get Grace and take her back home to Virginia. M's brother Will is coming the following weekend to visit so I'll just ride back home with him. It'll be nice to be home and spend some time with my parents.
I'm also excited because.....
My friend Beth had her baby! It's a sweet baby girl and I can't wait to meet her and hold her! Both mom and baby are doing great and get to go home tomorrow if all is well.
I got some EOS lip balm in the check out aisle at Walmart about a month ago and LOVE it. It feels so good on my lips and is easier to apply than lip balm in a tin- less messy! I highly recommend it!
Pretty boring Miscellany Monday, eh?