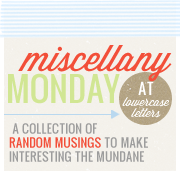 one. I don't know about you, but this weekend flew by for me. One minute I'm waiting for M to get home from work and the next I'm dreading another week spent alone during the days (see two!)
two long. I've been meaning to write about our little adventure called "moving" for awhile now. I figured this was as good a time as any to delve into a bit of month-old history to let you know what's going on with us now.
As I wrote in this post, M took an engineering position with Tennessee Valley Authority in March and about three weeks ago, a moving company packed us all up and moved us 8 hours away from home.
Our First Home Together - excuse the big tree in the middle - this is the best shot I have so far. More pictures to come, promise!
I was so excited to have our own house that I unpacked EVERYTHING in literally two days. Then, I took a minute to sit down for the first time - and cried my eyes out. I had kept myself so busy around that time that the reality of being so far away from what has been familiar my entire life truly hit me.
I went back to stay with my parents for a week after moving in while M did some job training in Chattanooga, TN, and then returned home (our new home) last weekend to stay for about a month and try to get some things done before our wedding and look for a job. My parents came to stay for a night on their way back to Virginia from their vacation at the Lake. It wasn't until the night before they left that I truly felt the weight of this big move in our lives. They were leaving and I wasn't going with them. Sure, I'd be back a few weeks before the wedding, but this felt so much more official than I thought it would.
Since they left and I've been here jobless and pretty much friendless. I've been staying at home while M is at work during the day. He gets home around 4:30 in the evening which isn't too bad. But it sure has gotten lonely a few of the days. You can only clean and move stuff around so much before you just need to do something, anything, else. I've explored downtown some so that has helped with familiarity. There have been some days where I will just randomly start bawling - if I think about my family, feel lonely, etc. I've been trying not to throw the pity party. I've failed some days.
This has been one of the hardest things I've ever done, but I feel such peace from God that this is the place He has for us at this time in our lives. There have been days in the past week that I've wanted to call my mom, sister, grandmother, a friend - but knew as soon I heard their voice I would break down and just sob.
It's a new city, a new bed at night in a new room, a new way home from town, a new routine. I don't know anyone. This is going to be an adjustment. But I know that as I draw close to God, that He will draw close to me -and as M and I draw closer as we become husband and wife, God will lead us and show us what He has in store. It's getting better and a tiny bit easier every day.
three.
M & I went to Nashville on Saturday to deposit money into the bank (our bank doesn't have a branch in the town we live in). His birthday was last week and he wanted to go to Lowe's there, too, to spend the gift card his parents got him. He chose a cordless drill - I can't wait to go to town with that thing! After we decided to nix our plans of walking around Vanderbilt because of the heat, we ate lunch at Bruegger's instead. Such tasty bagels and such a cute part of town!
four.
Sunday, we spend the entire morning and well into the afternoon doing yardwork. It actually ended up being the perfect day to work outside because there was a nice cool breeze and plenty of shade. But....with those shade trees come LEAVES! We spent a majority of the time just simply raking leaves onto a tarp and dragging them to the woods. The yard look a lot better, in my opinion, but it still needs a lot of work! I even transplanted a small bush from a random spot on the corner of the house to the side of the entry-way in the back. It's amazing how little things like that can make such a difference!
five. About 4 years ago, I found piano sheet music online to the song Misty by Johnny Mathis. At the time I didn't order it, but instead printed off the sample page and learned how to play it. In fact, I had it memorized and had added my own little twist to it. I used to get so frustrated, though, because I could never finish the song - only the first two or three lines.
In the past year I've looked high and low for that one page because I had forgotten many of the notes. Because the moving company was able to move my precious piano to our new home here in Tennessee, I've been trying to play every single day. I searched online last week for "Misty" sheet music but couldn't find the exact arrangement I had learned awhile back. Finally yesterday I found it and ordered it from sheetmusicplus.com! I'm so excited for it to get here so I can finally learn the entire piece. Once I do, I'll have to record it and give you all a little glimpse of one of my favorite songs to play.
six.
I can't forget about M. He's truly been great recently. This has been a hard time for both of us, but especially for me. He has been so patient with me when my pent-up emotions turn into bitter remarks or lashing out for no reason. He forgives me before I even apologize. He's my best friend and I really can't wait to call him my husband (34 days!)
seven.
Lastly, I just wanted to show you a project that I'm going to attempt this week and plan to write more about in detail later! Kait over at Mrs. DIY and the tennis guy finished an adorable DIY project and I decided I want pillows like these!
Aren't they amazing? I've already printed out the stencil - now I've just got to get to work!
Hope you all have a wonderful Monday!